This post is long overdue, but I found some extra time this week and I'm just finishing up some of these projects that have been clogging my hard drive.
Earlier this year my wife and I decided to finally upgrade our bed size. For the length of our relationship we've shared either a full or queen sized bed. However now, with the introduction of two little boys, we're finding that the queen will no longer suffice when the entire family needs to share the bed. Plus, I'm 6 foot 3 inches and over two hundred pounds, so I've been on a recent crusade to update my world to a size that works for me.
We had found the mattress that we were wanting to purchase, we hadn't however, found the right bed frame. Searching stores, sourcing custom options, nothing was exactly the style we wnated, nor was it necessarily the price we needed it to be. Luckily, with the help of my father, we were able to get some maple and put together a bed that worked for our space. It was the size we needed it to be, and the look we demanded that it have.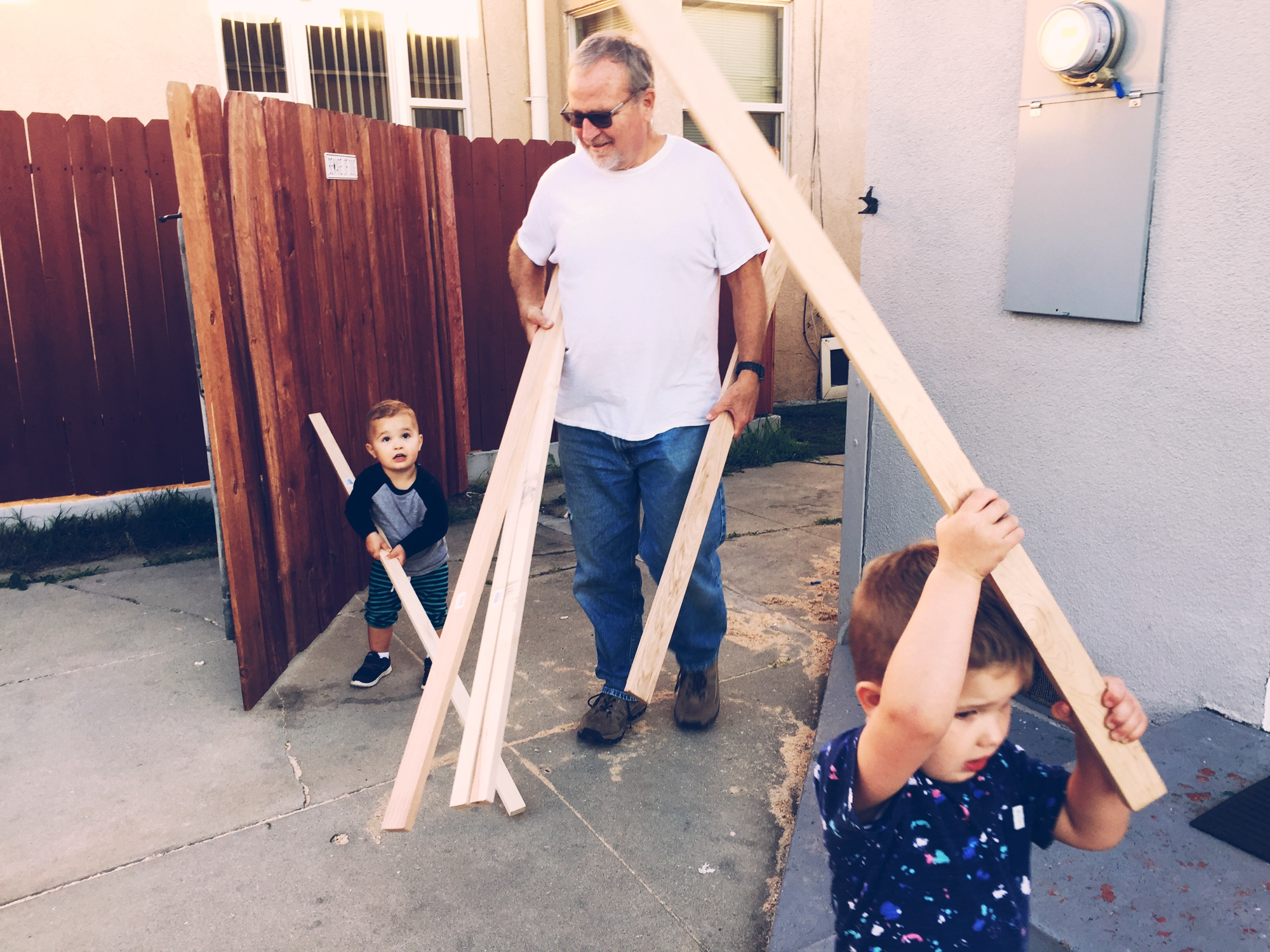 BRINGING IN THE NEW LUMBER.
This thing was a pain in the butt to put together. It took my father and I putting it together and taking it apart multiple times until we ended up with our finished iteration. Unfortunately there are a couple of design discrepancies. I, nor my father, are accomplished perfectionist wood workers. Yet, as I've told my dad a hundred times, this piece turned out beautifully, and regardless of the small gaps between the sections of wood across some of the lap joints (see picture below). We are more than happy with the way the bed came out, and when in its finished form, after a few more efforts to fix it, these gaps are barely noticeable.
For a few years now, I've been pushing on my wife that lighter stained wood pieces would look great in contrast to our dark stained floors. She didn't really agree, but after we got this maple put together and stained it with a clear oil. I think I finally have a convert. (Being that she keeps talking about more maple around the house).

During the initial build I had a time-lapse running for three days while my father and I put it together. After taking it apart one last time, Gaelyn and I finally got it into it's space. I put together a short little video piece to show some of the work in progress.
More photos of the final product is below.
I hope it helps to inspire you!